SAP Business One Vs MACOLA™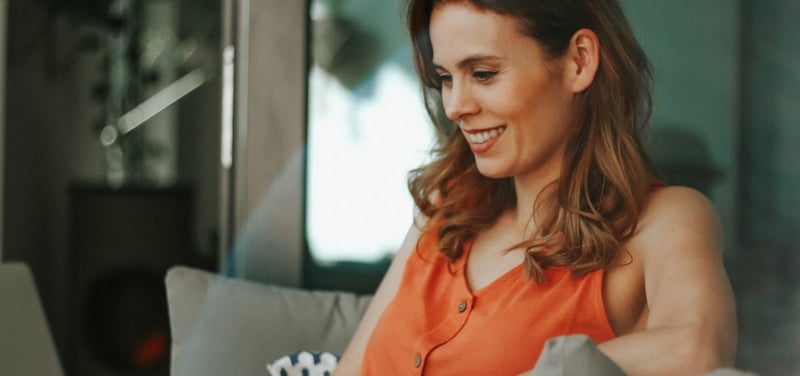 SAP Business One Vs MACOLA™
MACOLA™ users are moving away from this solution toward SAP Business One. Learn why.
SAP Business One outpaces MACOLA™ in multiple areas that impact the way you do business. This blog highlights some of the advantages small and midsized businesses enjoy when they replace MACOLA™ with SAP Business One.
SAP Business One is a business management solution designed for small to midsized businesses with the capabilities to manage every department in a single solution. In SAP Business One all the modules work together to provide greater insights into your business so you can make decisions based on real time information.
The following are the modules included in SAP Business One:
Financial Management
Sales and CRM
Purchasing and Inventory Control
Production
Business Intelligence
Analytics and reporting.
Over 80,000 customers rely on SAP Business One to support and manage every aspect of their businesses and keep their customers satisfied.
SAP Business One Vs MACOLA™
SAP Business One Superior Navigation to MACOLA™
In SAP Business One your own user defined Cockpit/Dashboard can be loaded with premade, configured, or customized widgets, and workflows as well as additional easy of use functions for quick and easy visibility for all your critical Key Performance Indicators.
Golden Arrows throughout SAP Business One provide quick links to items, Customers, Bill of Materials, Master Data, Accounting, Financial information, and other information that allows you to drill down to the related details transactions or master data.
See a map of the transaction flow, from the quote you received from your customer to the sales order your sales team created, to delivery notes, invoice, payments from your customer applied to Purchase orders created to procure the goods.
Alerts and Notifications: use established or pre-templated alerts which can be sent internally, externally via email or text that will allow you to monitor your business activity so you can manage by exception.
Query Writing Wizard: easily link and generate unique queries with automated table joins. Save these queries or turn them into cockpit/dashboard widgets.
SAP Business One Vs MACOLA™ – MRP and Forecast
SAP Business One has true multisite MRP (MACOLA™ promised this but never delivered)
In SAP Business One MRP recommendations can be suggested for replenishment orders as well as inventory transfer recommendations to support demand and minimum stocking levels across multiple warehouses.
MRP Run is fast with SAP Business One HANA: How would you like your Macola MRP that takes hours to run in minutes? SAP Business One HANA In Memory computing provides exceptional processing speed that is superior to Macola.
SAP Business One Forecast: several selectable algorithms exist within SAP Business One HANA Forecast Generation that analyze historical usage and make suggestions for future forecast demand.
MRP, Advanced Forecasting Tools and Production in SAP Business One
SAP Business One Vs MACOLA™ – Month End Close Process
All transactions are date centric. Closing the month does not mean stopping production, shipping, or receiving.
Making period adjustments are easily completed.
SAP Business One Vs MACOLA™ – Email Automation
With SAP Business One you can send recurring automated emails to specific persons or email groups. Send Purchase Orders, Customer Invoices, Customer Statements, Delivery Tickets, and other documents.
You can also copy internal resources as needed.
SAP Business One will allow you to schedule the specific day and time for many different recurring transactions.
SAP Business One Vs MACOLA™ – Warehouse Management System with WiSys
SAP Business One works with WiSys. SAP Business One has the connections ready to make your WiSys installation and its handheld scanners transition from Macola to SAP Business One simple.
Moving your WiSys installation from Macola to SAP Business One is easy.
Your WiSys Agility grids are also easy to remap!
SAP Business One Vs MACOLA™ – Mobile Apps for SAP Business One
Set yourself and your team free with

SAP Business One Mobile Apps

Mobile Sales App: enter Sales orders, Check Inventory availability, etc.
Mobile Service App: Check Item availability, enter service call information.
SAP Business One Vs MACOLA™ – SAP Business One has a solid Roadmap with continuous innovation
Every ERP customer wants to know their vendor's roadmap and MACOLA™ users are not the exception. The reality is that MACOLA™ is no longer being invested in. There is no plan that dictates how the software will evolve and hopefully support your business in long term and if there is not plan there is no future.
Get Started with SAP Business One
Whether you are running Exact Macola 10 or Progression, we have developed a custom-made Data Extraction Toolkit to move and transfer key data from MACOLA™ to SAP Business One. Templated Implementation Blueprints, and easy to consume enablement tools accelerate training and education to round out the implementation of SAP Business One.
Read about our Macola Data Extraction Tool (DEX)
A Consensus International Exclusive!
Consensus International is an SAP Gold Partner that sells, implements, trains and supports its customers on SAP Business One from its offices in Florida, Texas, and Massachusetts.