MACOLA Data Extraction Toolkit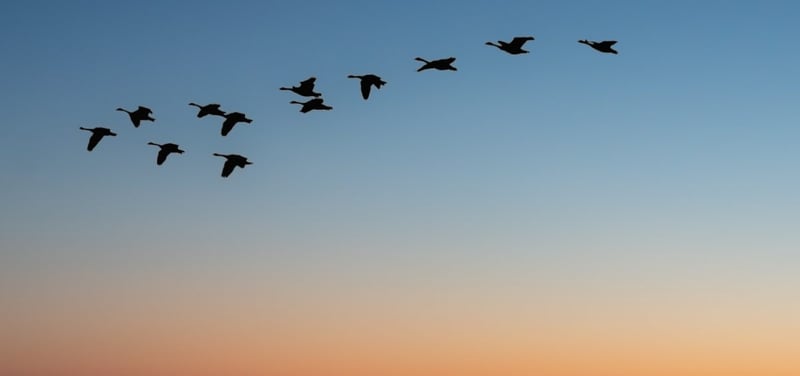 MACOLA Data Extraction Toolkit
A

secure and smooth transition from Exact Macola 10 or Progression to SAP Business One
At the heart of your MACOLA™ system is a shared database that needs to be migrated into your new ERP. While data migration can be complex and time-consuming, having the right tools makes all the difference.
To minimize risks, turn to Consensus International.
Whether you are running Exact Macola 10 or Progression, we have developed a custom-made Data Extraction Toolkit to move and transfer key data
from MACOLA™ to SAP Business One
.
Templated Implementation Blueprints, and easy-to-consume enablement tools accelerate training and education to round out the implementation of SAP Business One, ERP designed for small to medium-sized businesses.
Our exclusive MACOLA™ Data Extraction Tool (DEX) pulls table data information directly from your MACOLA™ Database. You must be running MS-SQL in MACOLA™ to use the DEX tool.
The Data Extraction Tool connects to your MACOLA™ database and can extract the following information:
Extracted files are Excel based.
Automatic Database Detection determines if the Macola Database is Progression or Macola ES (EM 10)
Master Data:
Item Master
Item Location
Item Bin Master
Materials Cost Types
Product Categories
Bill of Materials (BOM)
Current BOM and BOM History
Customer Master
Vendors
Customer and Vendor Alternate Addresses
Customer and Vendor Contacts information
Customer / Item Master (Customer items)
Item / Vendor relationships
AP / AR Terms Codes
Ship Via Codes
POP Production Value-Added Costs
Product Structure Cost
Dynamic Data:
Open Sales Orders
Open Purchase Orders
Open Production Orders
POP and Shop Floor Control
Open AP
Open AR
Sales History
Projects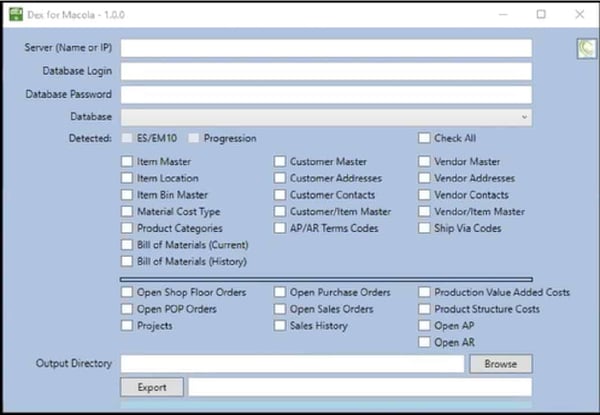 We speak MACOLA™. We speak SAP Business One!
For those companies who are currently running MACOLA™ and considering alternatives to replace it, the good news is, our team at Consensus has decades of MACOLA™ and SAP Business One experience.
Read the Top 6 reasons MACOLA™ companies often choose Consensus as their trusted SAP Business One partner:
We speak MACOLA™! Consensus leadership team is made up of ex- MACOLA™ technical staff and consultants
We implemented MACOLA™ 800+ times over the past 20 years and supported hundreds of MACOLA™ customers around the globe
We know the capabilities and limitations of MACOLA™ software, inside and out
Consensus was a MACOLA™ business partner for over 10 years and was instrumental in building the localizations and translations for MACOLA™ in Latin America
We have developed a custom-made Data Extraction Toolkit to move and transfer key data from MACOLA™ to SAP Business One. This is not a lengthy implementation that needs to be started from scratch!
We speak SAP Business One! During our 33+ years in business, we have established an impeccable track-record of SAP Business One implementations and have been awarded numerous times for our performance and innovation.
Consensus International is an SAP Gold Partner that sells, implements, trains, and supports its customers on SAP Business One from its offices in Florida, Texas and Massachusetts.
If you are leaving MACOLA™ and need a trusted SAP partner to help you with your ERP evaluation process, contact us.