SAP Business One Partner in Austin, Texas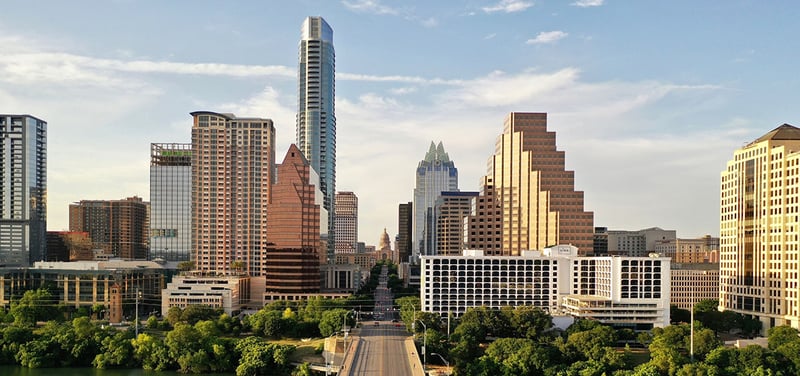 Consensus International, your SAP Business One Partner in Texas
From our offices in Austin, Texas we serve our customers in Dallas, Houston, El Paso, Laredo, San Antonio and Waco.
We also work with US companies with operations in Mexico.
When it comes to selecting your SAP Business One Partner in Texas, you need to choose a certified by SAP partner who can manage consulting, implementation, integrations and services, everything in line with your business requirements.
Consensus International, SAP Business One Gold Partner in the Texas area, is here to support you every step of the way. .
We offer through our experienced SAP Business One team the following services:
SAP Business One consulting: pre-assessment, business case study, blueprint

SAP Business One implementation: technical implementation (or re-implementations) and user training

SAP Business One Services: integration, customization, upgrade, support, and maintenance.



For the last 33+ years in business and 900+ successful SAP Business One implementations, we have been helping Manufacturers and Distributors in Texas increase visibility into every aspect of their operations and solve the most frustrating production challenges.
Why Choose Consensus International as Your Trusted SAP Business One Partner?
Consensus International is one of TOP 5 SAP Business One Resellers in the US
We are passionate about technology and people: a good day at work for any Consensus employee is when we can make a change, no matter how big or small, in an SAP Business One user's work life, for the better
900+ successful SAP Business One implementations: during the last 33+ years in business, we have established an impeccable track-record of 900+ successful SAP Business One implementations
We Invest in you throughout the years: after the implementation we stay by your side throughout the years to ensure you are leveraging your technology investment.
We are industry experts: we specialize in carefully crafting a blueprint based on your unique business as well as Industry Best Practices for a seamless and successful implementation of ERP.
SAP Business One for your subsidiary in Mexico
Another advantage that attracts companies in Texas to choose Consensus International is our expertise in working with US-based companies that have subsidiaries in Mexico.
Our team has a deep understanding of the specific legal requirements in Mexico. SAP offers a comprehensive localization solution for Mexico that not only meets the legal requirements - electronic invoicing, reports required by SAT (Mexican tax authority), e-accounting, DIOT report, but also addresses the common business needs in the country.
Top factors to consider when choosing an SAP Business One Partner
Curious about the key factors to consider when choosing your SAP Business One Partner for a seamless ERP project?
Discover the 5 crucial factors to consider when choosing the right SAP B1 partner for your ERP system implementation and support. Dive into our comprehensive guide for valuable insights and expert advice on selecting the right partner for your business needs.
Get inspired
Drink Daily Greens, a Food and Beverage Manufacturer in Austin, Texas.
Shauna Martin, founder of Drink Daily Greens, discovered her passion for green juice and its benefits following her battle with breast cancer.
Visit our Success Stories webpage
SAP Business One is an affordable business management solution designed for small to mid-sized businesses that include financial management, sales, CRM, purchasing and inventory control, production, business intelligence, analytics, and reporting. You can deploy SAP Business One Cloud or on-premise.
Wholesale Distribution, Manufacturing, Professional Services, Retail, Life Sciences, and Consumer Products are some of the industries where you will find SAP Business One implemented.
Today, over 80,000 companies spanned across 150 countries rely on SAP Business One.
Consensus International is an SAP Gold Partner that sells, implements, trains, and supports its customers on SAP Business One from its offices in Florida, Texas and Massachusetts.