Selecting your SAP Business One Implementation Partner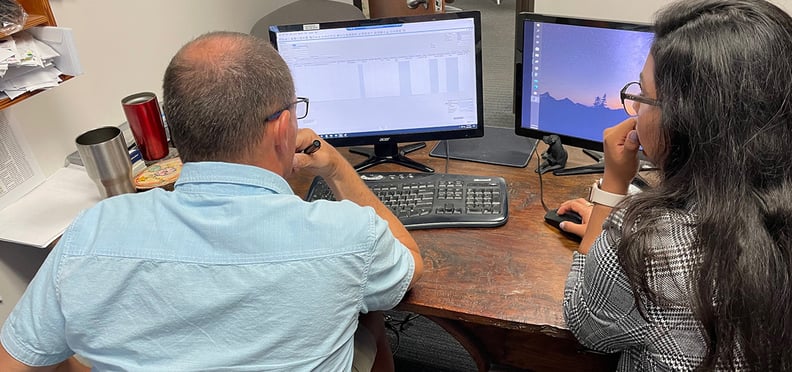 The decision has been made. SAP Business One, one of the top ERP software for small to midsized businesses, will be implemented in your company to manage your entire business and address industry-specific needs. Now, what to look for when selecting your SAP Business One Partner to ensure a successful ERP project?
To help, we have created the following guide which covers 5 key areas to take into consideration when selecting your SAP B1 partner to implement and support your ERP system.
When it comes to selecting your SAP Business One partner, experience matters.
Look for an SAP B1 partner that has proven experience with successful ERP implementations within your industry, a good understanding of key trends, challenges, and regulations involved in your industry, and follow best practice rules.
In addition, choose a certified by SAP partner who can manage consulting, implementation, integrations and services, everything in line with your business requirements, like Consensus International.
In short, working with an experience partner will smooth the process, anticipate problems before they arise, and leverage their know-how.
2. Compatibility
Another important aspect when choosing your SAP Business One implementation partner is to make sure that the values of your company are compatible with those of the partner you are evaluating.
The consulting team from the partner will become part of your team. It is all about human interactions so make sure they are a great fit. It will result in a long-term relationship.
3. Customizations
After almost a thousand of SAP Business One implementations during the last 33+ years, we can tell that sometimes out-of-the-box functionality of B1 are not tailored to fit your unique needs.
Make sure that the SAP Business One implementation partner has expertise with customizations in case are needed as well as the resources to manage them.
Consensus international offers customization services to integrate them with your business process along with SAP Business One.
4. Training and Support
Without exception, all ERP implementations require post-Go-Live support.
Choose an SAP Business One implementation partner who can manage your support needs, not only after the Go-Live but also during your journey with the system.
Additionally, user's training is a critical piece to look for when selecting your SAP Business One partner. Make sure they adhere the B1 implementation methodology.
A great partner will ensure a smooth transition and guarantee success.
5. Industry Knowledge
The greatest combination is choosing an implementation partner with a deep knowledge on SAP Business One and experience in your industry.
Find a specialist in your industry that can leverage valuable insights and, most importantly, that ensure regulations and compliance are covered in your SAP Business One implementation.
6. Bonus: Ask for a Demo
During your SAP B1 implementation partner evaluation, ask for a solution demo to see SAP Business One in action so you can have a clear idea of how the software will work for your business.
The right SAP Business One partner should be able to go over the modules included in SAP Business One and simulate business scenarios that you can relate to your business.
SAP Business One is an ERP software for Small to Midsized Businesses
SAP Business One is an affordable software designed for SMEs with the capabilities to manage your entire operation – from accounting and financials, purchasing, inventory, sales and customer relationships, and project management, to operations and Human Resources.
This ERP is available for deployment on-premise or in the cloud. Today, over 80,000 companies spanned across 150 countries rely on SAP Business One.
Some of the industries where you will find SAP B1 software implemented are Wholesale Distribution, Manufacturing, Professional Services, Retail, Life Sciences, and Consumer Products.
Consensus International: SAP Business One Implementation Partner in USA
Consensus International is an SAP Gold Partner that sell, implement, train, and support its customers on SAP Business One in USA.
From our offices in Miami, Florida, Dallas, Texas and Boston, Massachusetts, we serve small and midsized businesses across the country and help them grow and succeed with SAP Business One.
We also cover Argentina, Chile, Mexico, Peru, and some countries in Europe through strategic business partners.
Conclusion
The selection of the right SAP B1 implementation partner is critical to your business growth while streamlining operations and simplifying complexities. Following these 5 tips will help you ensure a successful SAP Business One partner selection.
Consensus International is an SAP Gold Partner that sells, implements, trains, and supports its customers on SAP Business One from its offices in Florida, Texas and Massachusetts.
If you are evaluating SAP Business One, get in touch with us.