Machinery Manufacturing company runs SAP Business One Software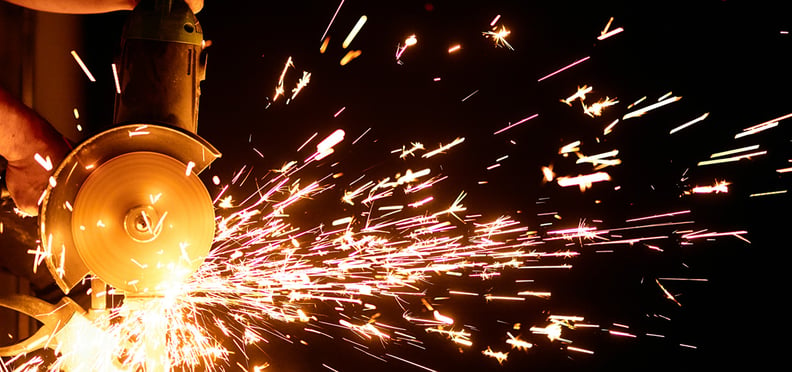 Codinter distributes industrial machinery and materials for welding, cutting, painting and surface preparation, as well as related engineering services.
Headquartered in Miami, Florida, and additional operations in Mexico, Colombia, Brazil, and Venezuela, Codinter specializes in supplying various industrial solutions for manufacturing and maintenance across multiple industries such as energy, transportation, infrastructure, heavy, and general fabrication.
Their product line includes welding equipment, accessories, and supplies in all the different technologies. They also offer metal cutting, robotic solutions, process control automation, and coating/finishing technology solutions.
Improving competitive advantage with SAP Business One at trading of industrial goods
Before: Challenges and Opportunities
Miscommunication, several failures and struggling with sales orders and shipments

Effectiveness of information

Unable to respond quickly to challenges and business pains due to the lack of proper information on time

Struggle to interact with other solutions using the same database

Disparaged systems in different operations and locations were leading to costly processes.
Why SAP Business One and Consensus International
There are a lot of functionalities in SAP Business One and it is also flexible to connect with Add-ons to adjust to the company's needs

SAP Business One offers licenses structured on-demand with pretty good value and the possibility to scale them up

Consensus is a reliable partner, convincing, and always there to help us improve and get the best out of the system. With them, every month or two we learn more about the software.
After: Value-Driven Results
Improved competitiveness

One single source of truth

Immediate access to information, reports, and analytics for better decision making

Easy management of the complete company operations in multiple countries and remote locations

Downtime reduction by a proper set of information tools at hand

Reduction of quality costly issues with SAP Business One policies, audits, authorizations, and centralized information.
"Consensus is a fundamental partner for our business development. Without SAP Business One we wouldn't be able to function at full-steam"

Experience the Success Story
Company: Codinter
Industry: Machinery Manufacturing
Employees: 201-500 employees

Specialties: Welding, Cutting, Automation, Industrial Finishing, and Automotive Refinishing

Featured Solutions: SAP Business One
Learn more about this company by visiting their website and exploring all that they have to offer: https://www.codinter.com/en/
Consensus International is an SAP Gold Partner that sells, implements, trains, and supports its customers on SAP Business One from its offices in Florida, Texas and Massachusetts.