How to delete draft documents in SAP Business One Web Client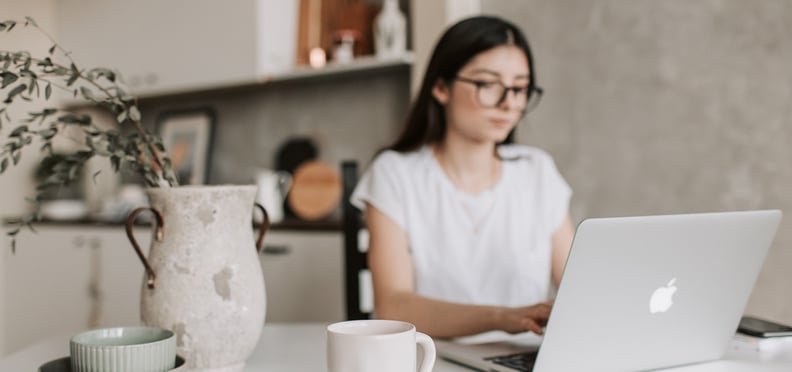 Say goodbye to the tedious task of deleting draft documents individually with these 4 effortless steps.
Do you work with draft documents in SAP Business One?
Have you found yourself in the situation of needing to declutter your drafts folder and having to delete draft documents one by one?
Make your work easier with the Web Client. Take a look at these 4 simple steps shared by Marisol Santos, as one of her favorite SAP Business One Tip. And don't forget to watch the video at the end of the blog, for a more detailed explanation.
Step #1: once in the web client, go to Sales and then Purchasing Drafts.

Step #2: filter by the document draft type you want to delete and click Go: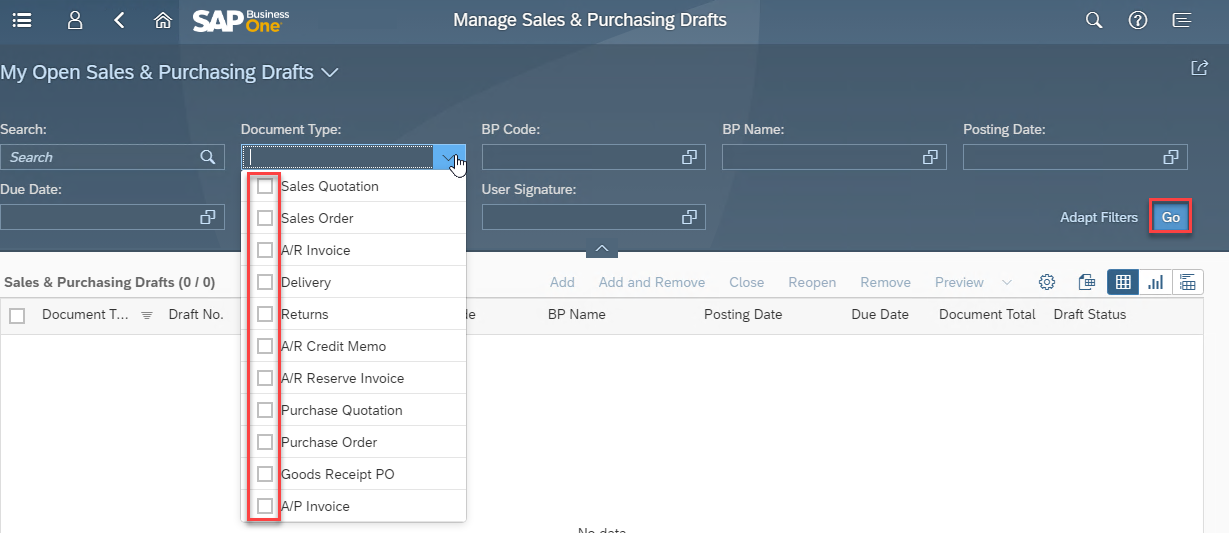 Step #3: select the Draft document you want to delete, scroll down and then go to the beginning of the table and check the number of the draft document is correct and click Remove.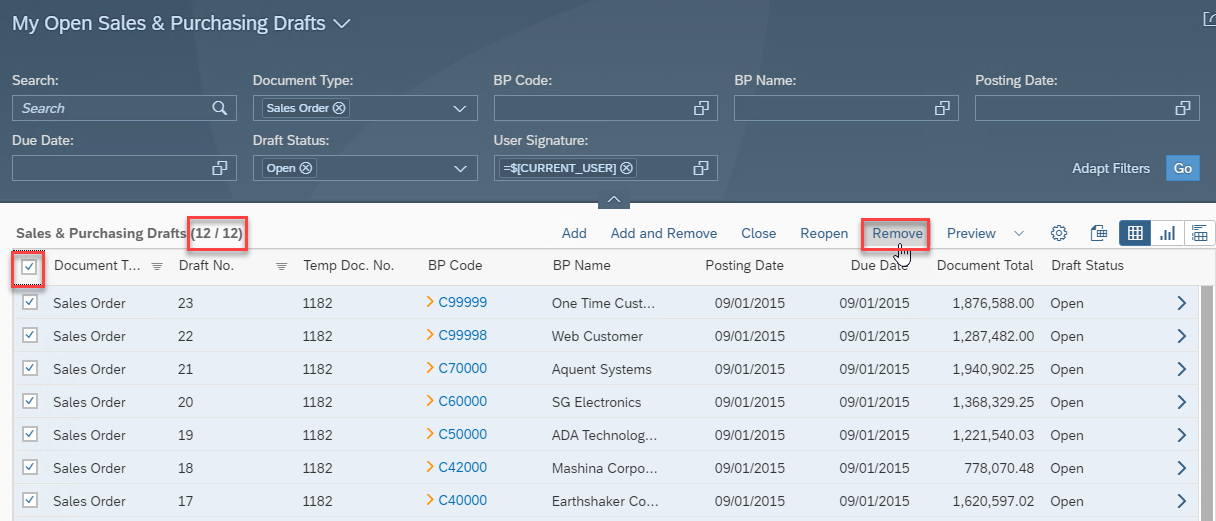 Step #4: press Ok, and with that you should have deleted in bulk the draft documents instead of one by one.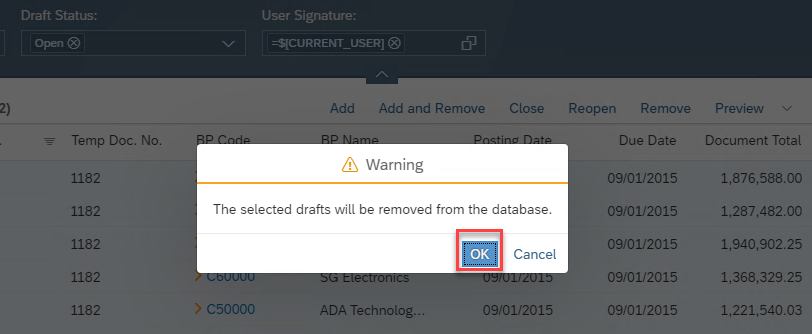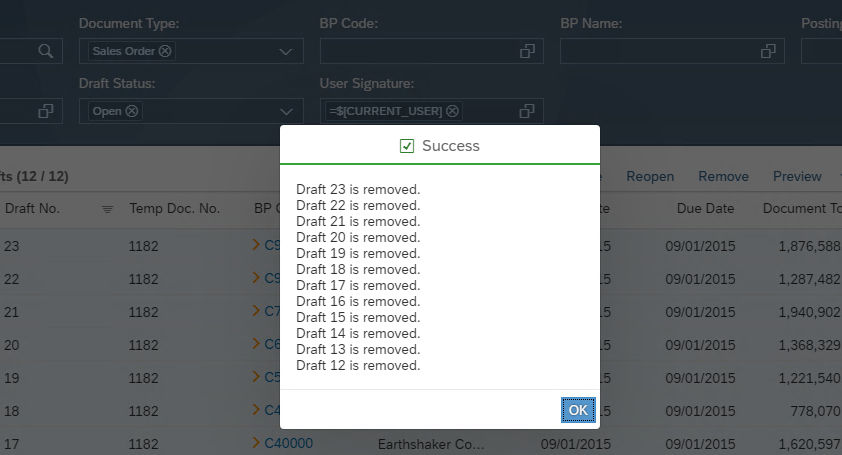 Let us show you the process in just 2 minutes. Enjoy the video.