BP Master Data Graphs in SAP Business One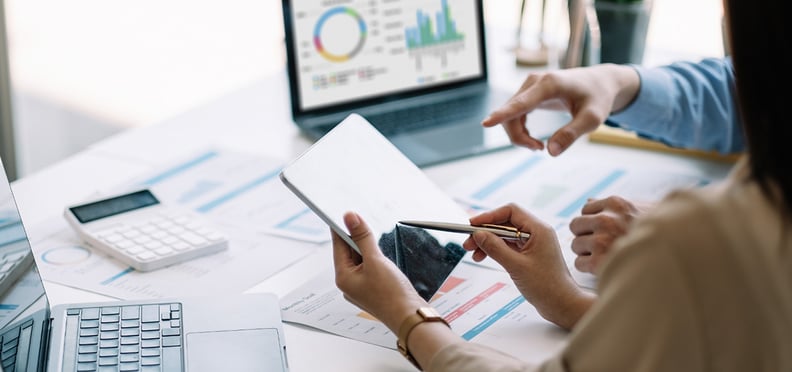 Have you ever felt that data would be easier to understand in graphs? So have We and that is why we are bringing you this cool tip!
Did you know that SAP Business One offers Graphs to visualize Business Partners' Balances such as Account Balances and Purchase Orders? In this blog, we will show you the how to process to get access to this feature.
First, we open the Business Partner Master Data file of the Business Partner we want to visualize and then we click on the Graph Icon we see on the right of the balance we want to visualize.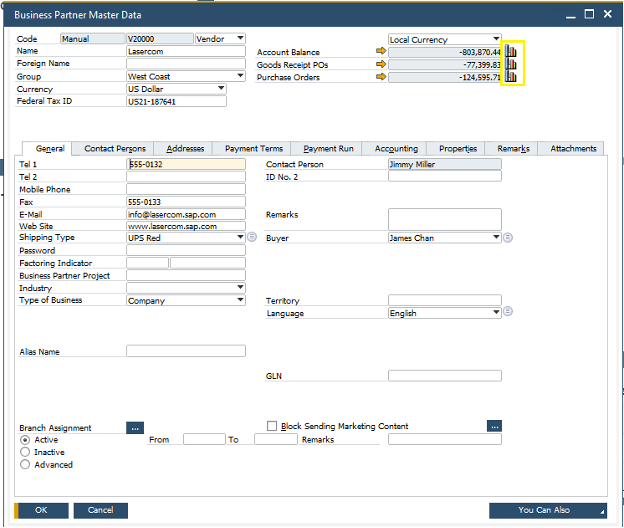 After clicking a Window will open populated with information such as Purchased Amount by document and the Sales Employee responsible for the sale.
Below that infor you will find a nice and tidy graph representing the info divided by month.
In the window you will find options such as Print Graphs or A Dropdown with different Chart Styles to choose from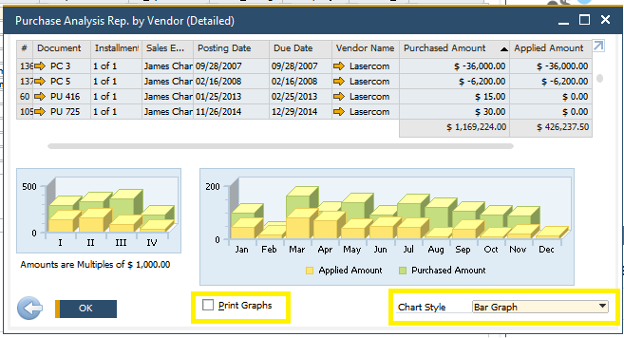 Consensus International is an SAP Gold Partner that sells, implements, trains, and supports its customers on SAP Business One from its offices in Florida, Texas and Massachusetts.