4 Inventory Management Best Practices for 2023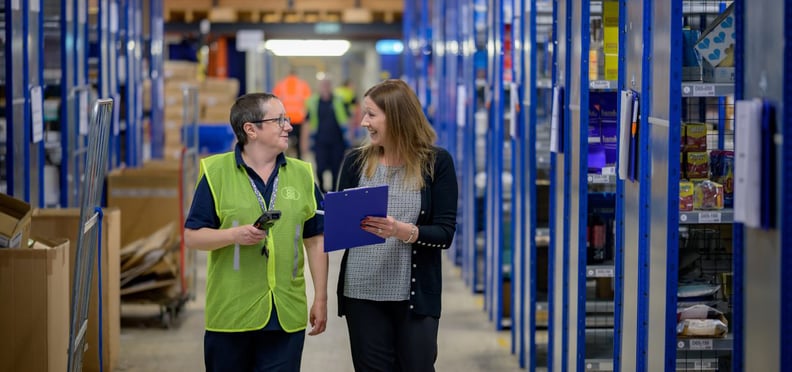 If you sell physical goods, you know how critical is to have the right inventory in right quantity at the right time with right cost. Learn 4 inventory management best practices that you can apply today – regardless the size of your business.
The following principles represent the lowest 'hanging fruit' opportunities to improve your bottom line and streamline the way you do business and take care of your customers.
1 – Apply ABC classification of inventory items
Use the ABC theory to classify inventory items by cost of goods sold (quantity sold x item cost), by value of the inventory (quantity on hand x unit cost), and by picking frequency (number of picking documents for each item).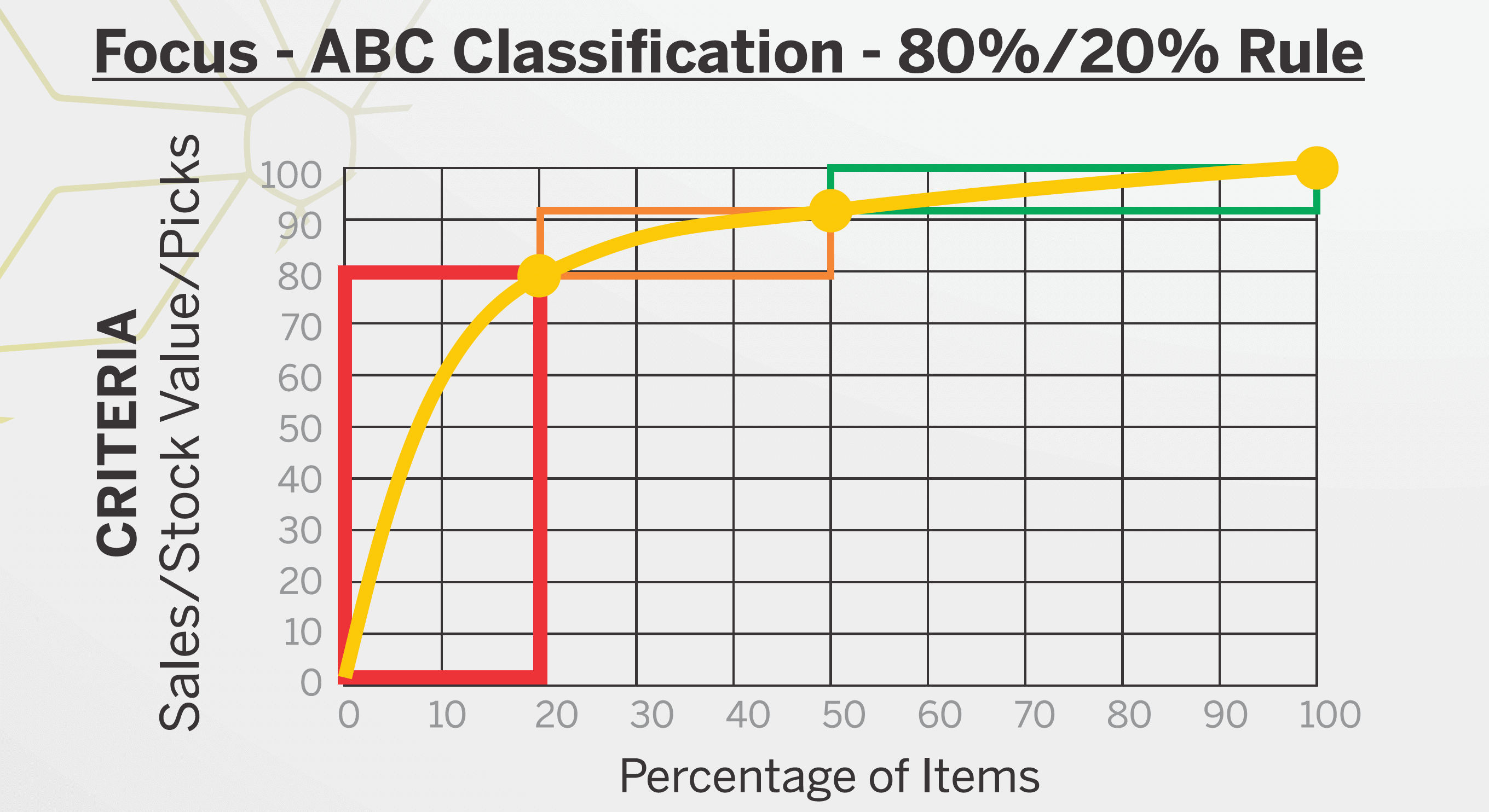 Each of these classifications serves a different purpose and can dictate different actions:
The classification by cost of goods sold can be used to identify the replenishment planning method to use.
The A items should be replenished using MRP/Forecasting (explained below), the C items using simple reorder point or minimum inventory, and the items in between, the B items, either one.
The classification by inventory value can be used to identify potential obsolete items, which should be sold a discounted price, returned to the vendor, or even donated as soon as possible.
The classification by picking frequency can be used to decide the location of the items in the warehouse.
The items that are picked frequently should be located close to the packing/shipping area to reduce the put away and picking time for the people at the warehouse, to improve customer service and increase labor efficiency.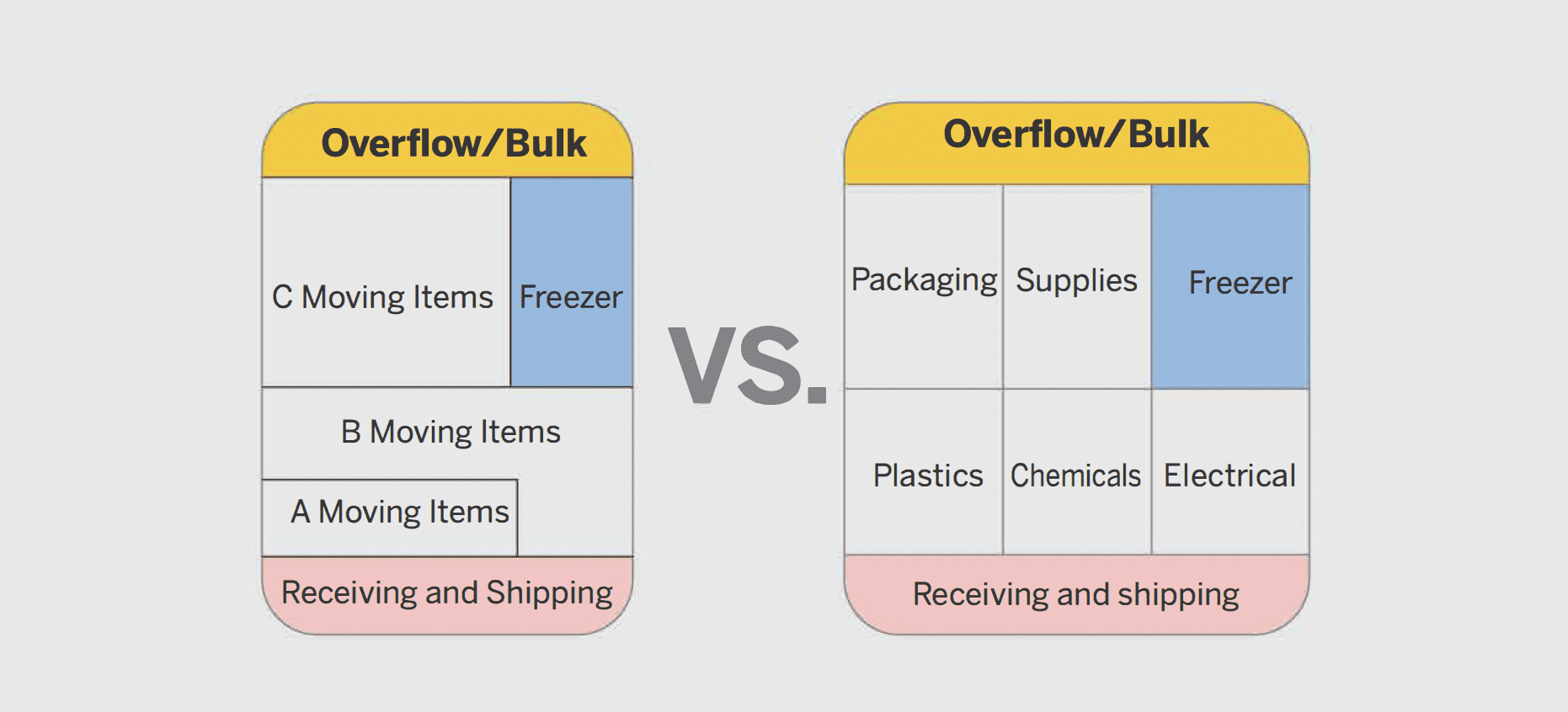 Inventory locations as well as cycle count frequency requirements should be established to support these item classifications.
A type items : A type items typically represent 20% of the number of items and represent 80% of a company's inventory value, COGS or Picking Frequency.
B type items: B type items typically represent 30% of the number of items and represent 15% of a company's inventory value, COGS or Picking Frequency.
C type items: C type items typically represent 50% of the number of items and represent 5% of a company's inventory value, COGS or Picking Frequency.
2 – Optimize your warehouse operation
Another inventory management best practice is Warehouse optimization that requires detailed planning.
Attention to item classification (ABC), item type, size, weight, and other special handling requirements need to be evaluated before determining the proper layout for a company's warehouse.
Considerations should include:
Item characteristics – electrical, mechanical, chemical, temperature controlled, frozen, humidity, hazardous, flammable, agency controlled, large, heavy, bulk, fragile, small, expensive, protection from theft, specific customer unique requirements, etc.
Packing and Shipping requirements – special packing requirements, agency controlled, overwraps, coolers, hazardous, specific customer unique requirements, special handling during shipment, etc.
Learn 4 ways SAP Business One software supports your warehouse operations process.
3- Set KPI's – you cannot manage what you don't measure
KPIs (Key performance indicators) are thresholds, limits, or goals to be measured against a company's present levels.
KPI's should be established that oversee all critical areas of company's operations and should be visible to all stakeholders in the organization on a "real time" basis.
Below are some examples of KPI's that you can implement in your business as part of the 4 inventory management best practices:
Customer on time delivery = 95%
Cost of goods sold
Sales by region
Supplier incoming quality
Inventory turns
Cash flow
Manufacturing yield
Customer rejects/return.
4- Implement MRP and Forecasting
Companies can be concerned allowing 'MRP' to take control of a company's inventory requirements. MRP and Forecast Planning are tools to be used.
Establishing MRP and Forecasting characteristics to control MRP and forecasting similar to the warehousing optimization will set item inventory levels and ensures the proper inventory levels to support the present demand.

It is suggested this replenishment tool is established for the A items and some B items, based on the ABC classification. The C items can be replenished using reorder point instead, as these items tend to be inexpensive and easy to obtain.
MRP and Forecasting are tools to help you:
Purchase what you need when you need it and in the proper quantities
Make what you need when you need it and in the proper quantities
Identify excess and obsolete inventory
Support dynamic demand changes
Adjust for seasonal demand

MRP and forecast demand planning offers dynamic forecast analysis:

TESM – triple exponential smoothing management
LRDTSA – linear progression with damped trend and seasonal analysis.
Best Tool for Warehouse and Inventory Management
SAP Business One ERP for warehouse management optimization is a complete business management software that can support all aspects of your warehouse operations as your business processes get more complex.
At Consensus International we help small to midsized businesses optimize their warehouse operations with SAP Business One, software that focuses on the movement of inventories and their count so you can efficiently deliver on promise, keep customer satisfaction high and cost-effectively manage your supply chain, and more.
The goal of inventory management is to create an efficient process across all products sold in your store – from the suppliers to your warehouses to your customers. Running your operations manually is almost impossible – regardless of what kind of warehouse you run – in-house or outsourced to a 3PL company.
If you are evaluating a software for inventory management, please contact us.
Consensus International is an SAP Gold Partner that sells, implements, trains, and supports its customers on SAP Business One from its offices in Florida, Texas and Massachusetts.