Why choose SAP Customer Checkout POS for your small retail business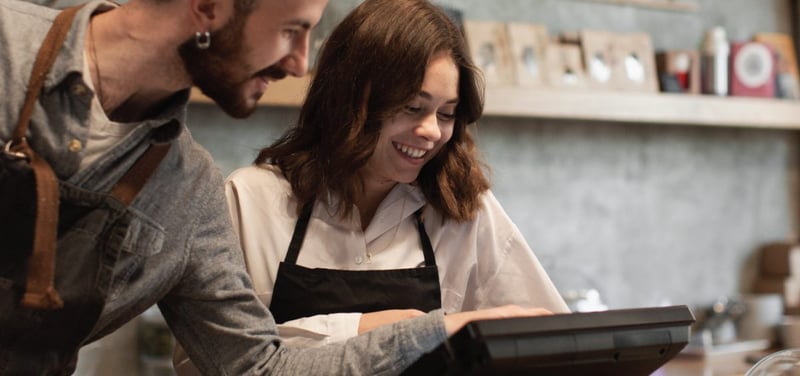 Over 500 retail customers in 46 countries all over the world are using SAP Customer Checkout POS software. Read the top 5 reasons why.
When choosing the best POS system for a small business, there are a few considerations that you need to keep in mind.
Number one is that the best point-of-sale (POS) systems do more than just process transactions. They have to be integrated into the IT architecture and interact with other systems (e.g. your ERP) to streamline your daily workflow. Make sure that the features and functions provided by the POS system cover your business needs. Review its compatibility with third-party processors and hardware as well as deployment options – according to research performed by Gorspa, 62% of new business owners prefer cloud-based systems.
Started in 2014, SAP Customer Checkout POS was designed for small Retail, Entertainment, and Food and Beverage businesses that covers all common POS requirements and it is optimized to be used with SAP Business One, an affordable ERP for SMEs with retail-specific functionality.
This POS software for small retail businesses helps you with merchandise sales and returns, merchandise sales and returns, cashing up and daily accounts, discount and voucher management, payment with cash, cards, and vouchers, integration of customer orders (down payments, invoices), loyalty management, and more.
Let's review the TOP 5 reasons why SAP Customer Checkout is the best POS system for small retail businesses.
Integration to SAP ERP systems:

SAP Customer Checkout provides you with a full and seamless end-to-end integration from the POS system into the SAP ERP system. All transactions are transmitted in real-time into your warehouse management and accounting applications to enable in-depth insights into sales and financial data with only a few clicks. On the other side, you maintain your master data once and fetch them into various POS systems, and shops or organizations.
Central POS Management:

SAP Customer Checkout Manager provides you with more than 40 apps to manage and maintain different POS systems centrally. From central user and role management, software updates, monitoring, loyalty, coupons, and gift cards, to central configuration – the system enables you to easily manage multiple locations and POS operations.
Extension & Scalability:

Benefit from the flexibility of SAP Customer Checkout to extend and adapt the solution via plug-ins as needed to meet specific customer requirements. Furthermore, the solution is scalable to a wide variety of business scenarios and sizes – no matter if you have a shop with 5, 100 or 2,000 POS systems, or if you run retail, sports, and entertainment.
Hardware Agnostic:

SAP Customer Checkout offers hardware device independency and lets you run the solution on any point-of-sale device tailored to your business. From classical POS terminals, mobile tablets, payment terminals, printers, and scanners, to line displays – choose flexibly the hardware you are looking for.
Loyalty Management: Besides the common POS requirements and operations, SAP Customer Checkout provides you with comprehensive loyalty management functionality. Include loyalty programs in your business, let your customers collect loyalty points for each purchase, create loyalty tiers, and reward your most loyal customers with personalized sales and offers.
...and if you prefer cloud-based systems, SAP Customer Checkout POS can be deployed in the cloud.
Consensus International is an SAP Gold Partner that sells, implements, trains and supports its customers on SAP Business One from its offices in Florida, Texas, and Massachusetts.
If you are evaluating SAP Business One for your Retail business, get in touch with us.