TOP 11 aspects MACOLA™ users LOVE about SAP Business One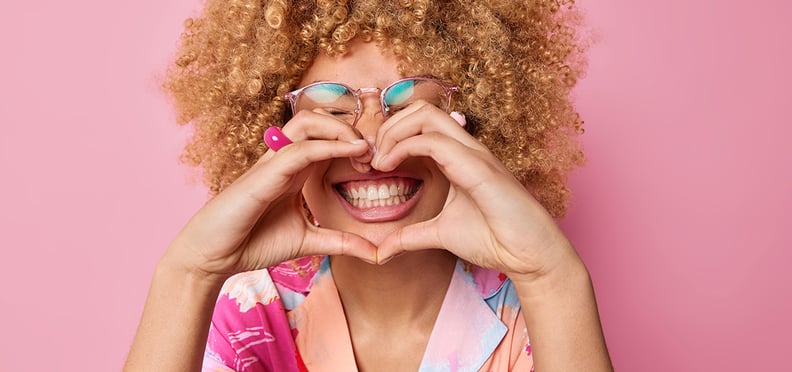 According to Carman Carter, Owner and President at Norwest Manufacturing Equipment, "the investment in SAP Business One is absolutely worth it". This blog highlights the Top 11 reasons MACOLA™ users LOVE SAP Business One.
1.- SAP Business One: modern architecture – In Memory Computing
SAP HANA (High-performance ANalytic Appliance) is the in-memory database computing platform for SAP Business One that allows companies process massive amounts of data with near-zero latency, query data in an instant, and become truly data-driven.
Here's what SAP HANA brings to small and medium enterprises:
Agility: You can get real-time business information at the moment you need it so you can clearly define and focus on the right priorities.
Insight: Leverage a single platform for analytics and transactions to get unprecedented insight- to-action capabilities. Leverage pre-delivered apps to solve "unsolvable" problems.
Efficiency: Empower employees with information search capabilities and interactive analysis tools to help them become more efficient and independent of IT staff.
Value: Maintain a simplified IT landscape with a solution priced for small businesses and designed for scalability.
You can learn more about it in our webpage: SAP Business One Version for SAP HANA
2- Value – Low TCO
SAP Business One is affordable and cost-effective for small to midsized businesses. Designed for end-to-end business processes, SAP B1 can also reduce the total cost of ownership through a range of functionalities.
SAP B1 can be implemented in a matter of weeks. It offers a broad range of innovative functions at minimum maintenance and operating costs.
3- SAP Business One Roadmap: continuous improvement, innovation, and advancement
Every ERP customer wants to know their vendor's roadmap and MACOLA™ users are not the exception. Companies today are planning their digital journeys.
SAP roadmaps highlight innovations that may help you plan and implement your digital journey. They span products relevant to lines of business in your industry and explain how our innovations may add value to your business.
SAP Business One product roadmap is public. Learn about continuous improvement, innovation, and advancement along four different timelines:
Recent innovations for SAP products that have been launched in the past weeks or months and can already be purchased
Planned innovations that are intended to be launched in the short term or midterm
Product direction, providing a long-term perspective on high-level development plans for innovations for SAP solutions – inspired by customers' requirements
Product vision, providing a high-level and long-term business perspective on innovations for SAP products.
4- SAP Business One Superior Navigation to MACOLA™
Another reason why MACOLA™ users love SAP Business One is because its superior navigation. Here a few examples:
Golden Arrow links to specific business information is at hand on all entry and view screens.
One Click ability to copy one document to the next.
Copy Open PO to PO Goods Receipt in one button.
Drag and Relate: grab an item and drop it on the Sales order menu icon it returns a list showing all sales orders with this item.
Enterprise search: search any word or number in the entire database. Information return grouped by sales order, PO Contacts, Customers, AR, AP, etc.
Right-mouse click from your active screen for lots of additional navigation links.
5- Alerts and Approvals in SAP Business One to stay on top of your business
There is a method in SAP Business One to define and apply approvals against specific documents. This tool gives you instant notifications of anything important that's happening in your business and needs your attention.
For example, assume that Richard from Procurement, can place orders for a value of up to $5,000. When Richard wants to place an order for a bigger amount, SAP Business One will notify him that he does not have authorization and will ask if he would like to submit the PO to the pre-configured manager for approval.
6- Query Generator in SAP Business One
Query Generator is an SAP Business One tool that enables you to create queries using the SQL query engine. This tool is designed for data retrieval/selection only, and not for updates.
The Query Generator in SAP Business One enables you to:
Create nearly any query yourself that can quickly answer questions arising in your company
Access all the data in the database and evaluate it according to your needs
Create individual report forms using the simple query syntax.
7- Relationship Maps in SAP Business One
Manager John Miller is on his way out to a social gathering, at which he will meet one of his customers who ordered a large quantity of goods from his company. John knows that there are several orders and invoices related to the deal.
Since he is pressed for time and not familiar with the reporting functions, he does not want to use a report to check on the status of the invoices.
Instead, he uses a relationship map to display all documents related to the deal and quickly gets an overview of the invoices that have been paid.
You can use relationship maps to visualize the relationships between business objects in SAP Business One, such as:
Chains of documents in sales and purchasing, for example, you can copy a sales order for a particular customer into a delivery note and the delivery note into the invoice, and so on.
Sales or purchasing documents and related postings, such as journal entries or internal reconciliations
Sales or purchasing documents and their related payments
Landed costs and the related items
Items and the bills of materials (BOM) they are contained in
BOMs included within other BOMs, that is, BOMs and their parent items
Production orders and the related items
Service calls and the related expenses.
8- Formatted Search in SAP Business One
The Formatted Search function in SAP Business One enables you to enter values, originated by a pre-defined search process, into any field in the system (including user-defined fields).
You can use the formatted search function to:
Enter values automatically into fields using various objects in the system.
Enter values into fields using a pre-defined list.
Enter values automatically into fields with pre-defined queries (user queries).
Create dependencies between fields in the system. For example, the value in field X influences the value in field Y.
Display fields that can be displayed only by using queries. For example, User Signature, Creation Date, Open Checks Balance (for business partners).
9- SDK, FS – compatibility with future versions, customizations that don't affect logic
Configurations and customizations do not impact SAP Business One's Core Code making them forward compatible.
10- Simple month-end and year-end processes
This is a good one that MACOLA™ users also LOVE about SAP Business One. There is no need to run multiple reports to file to support month end as SAP is built on a relational database. Financial and Inventory reports can be run as of any date previous provided your company was active with SAP Business One.
For instance: I need to run my inventory on hand valuation report as it was on December 31st.
11-SAP Business One Add-ons. The Add On world, availability of additional solutions
SAP Business One addons are complementary solutions that add specific functions to the basic functionality of SAP Business One. In fact, there are more than 550 SAP Business One add-ons worldwide that include region, customer, and industry-specific functions.
Bonus:
Are you running WiSys? Good news! WiSys integrates seamlessly with SAP Business One so there is no need to change your WMS when upgrading to SAP Business One.
How Consensus International is helping MACOLA™ users
In working with manufacturing and distribution companies running MACOLA™, we commonly hear they are experiencing growth that MACOLA™ does not longer support and are concerned about the future of this ERP.
With a team that deeply understands the details and intricacies of both MACOLA™ and SAP Business One, Consensus has crafted a plan that feels like a "trade-in" of your MACOLA™ Licenses and streamlines the upgrade process to SAP Business One.
This is not a lengthy implementation that needs to be started from scratch!
Whether you are running Exact Macola 10 or Progression, we have developed a custom-made Data Extraction Toolkit to move and transfer key data from MACOLA™ to SAP Business One. Templated Implementation Blueprints, and easy-to-consume enablement tools accelerate training and education to round out the implementation of SAP Business One.
Lastly, as a MACOLA™ user, you will benefit from our deep experience with MACOLA™ and SAP Business One
The reasons that indicate it's time for an organization to upgrade its ERP system may vary. MACOLA™ customers are experiencing growth that the system does not longer support. Also, may now be seeing huge weaknesses in their current business software and technology and are concerned about the future of this ERP.
When it comes to selecting a partner that will help you transition from MACOLA™ software to a new ERP, you want the best. We're proud of the value we've delivered to companies like yours that have migrated from MACOLA™ to SAP Business One, ERP software but don't just take it from us. Watch what our customers say!
Consensus International is an SAP Gold Partner that sells, implements, trains, and supports its customers on SAP Business One from its offices in Florida, Texas and Massachusetts.
If you are looking for MACOLA's alternatives and need a trusted SAP partner to help you with your ERP evaluation process, don't hesitate to reach out

.