SAP Business One Tips and Tricks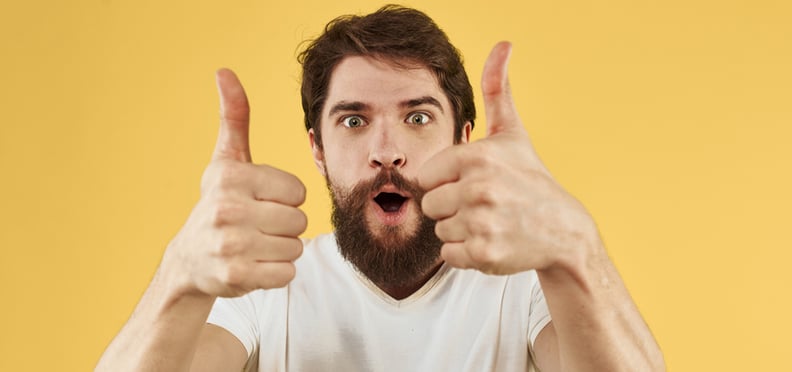 11 essential SAP Business One Tips and Tricks for End Users
A good day at work for any Consensus International employee is when we can make a change, no matter how big or small, in an SAP Business One user's work life, for the better.
That is the reason why we have created the following collection of very short videos with shortcuts and little-known functionalities available in SAP Business One that will make your day!
Note: we keep updating this blog by adding new videos. Stay tuned! You can also visit our Tips and Tricks SAP Business One session for more.
If you are a current SAP Business One user and need support, please send us an email to support@consensusintl.com. We will be happy to assist you.
1. Finance Module in SAP Business One: general overview
Make sure not to miss out on our engaging SAP Business One Tips and Tricks , our user's favorite.
Get valuable insights into transactions and reports in SAP Business One.
Let's dive into the world of split journal entries, journal vouchers, document journal, general ledger, memorized reports, and financial rep. templates.
2. How to add my favorite links to SAP Business One
SAP links is a grouping of links of relevant sites and assets that are easily accessible from the SAP Business One help menu.
In this short video we will show you how easy it is to set up and use SAP links. Take advantage of this nice feature available in SAP Business One.
3. How to add special lines to documents in SAP Business One
To increase clarity and transparency, SAP Business One enables you to incorporate special line types in marketing documents such as sales orders and purchase orders.
This is available in SAP Business One and SAP Business One, version for SAP HANA.
Learn in 2 minutes how to add special lines in a sales order in SAP Business One.
4. How to: Copy BoM Attachments to Production Order in SAP Business One
If your company manages production processes, you know that every detail counts and every step must be followed accurately.
To enhance the flow of production process and allow better tracking, SAP Business One introduces a setting allowing you to determine whether to copy attachments from the Bill of Materials to Production Orders.
We have prepared this short video to show you how to copy bill of materials to a new production order in SAP Business One.
5. Open Items list in SAP Business One
Quickly find, manage, and monitor open sales and purchasing documents in SAP Business One.
Go to the search menu bar, click Sales A/R > Sales Report > Open Item List.
This 7- minute video will walk you through the entire process.
7. Hide or remove empty Lines in Addresses in SAP Business One
We got it. You don't want to have those empty lines in addresses in SAP Business One in the documents you are sending to your customers.
A very detailed video from Marisa Molina will show you how to hide or remove empty lines in addresses in your system. Don't miss it!.
8. Show User-Defined Tables (UDTs) in Menu and Home Page in SAP Business One
Available in the Web Client and desktop client for SAP Business One 10.0 FP2202, and SAP Business One 10.0 FP2202, version for SAP HANA.
When using the Web Client for SAP Business One, you get to leverage the core processes and business logic available in the desktop client alongside modern user experience and new capabilities.
In this video, we will review User-Defined Tables (UDTs) – these have been used for long time for extending and customize SAP Business One, and now with the Web Client the UDTs may gain the visibility they deserve!
Everything starts from tools > customization tools > user defined table set up. Here you can select which UDT will be displayed in the menu.
Watch this short video for further details.
9. Using Special Prices List in SAP Business One
This is a good one! SAP Business One lets you create different price lists for items, giving you the flexibility to offer your customers customized prices.
Let's review the process in this video.
10. Document Generation Wizard in SAP Business One
The document generation wizard enables you to perform batch processing of target sales documents.
The wizard recommends a simple way to include rows from several base documents in a single target document, according to the parameters you define.
Some target documents, such as A/R invoices and deliveries, cannot be deleted or changed after you create them.
Take more insights from one of our SAP Business One experts, Marisa Molina. Enjoy the video!
11.
How to delete draft documents in SAP Business One Web Client
Have you found yourself in the situation of needing to declutter your drafts folder and having to delete drafts documents one by one? The Web Client simplifies the process for you.
Discover the expert guidance of Marisol Santos, a valuable member of our SAP Business One support team, as she walks you through the necessary steps.
Consensus International is an SAP Gold Partner that sells, implements, trains, and supports its customers on SAP Business One from its offices in Florida, Texas and Massachusetts.