Hear from Customer Day 2022 attendees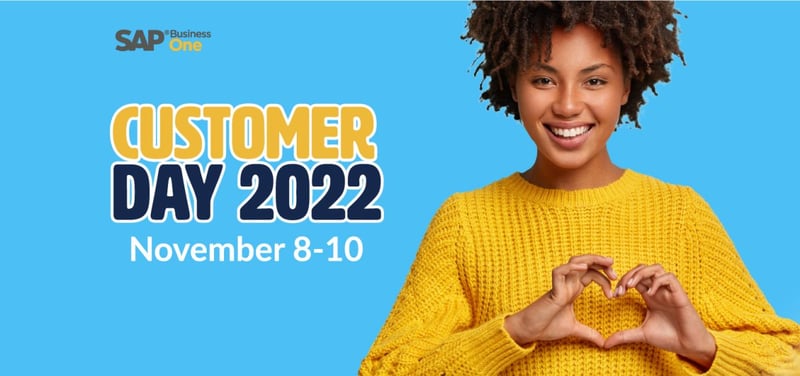 The guests of Consensus Customer Day are never disappointed! Looking for testimonials from the attendees? Discover how much our SAP Business One customers love our annual event.
Customer Day brings together our SAP Business One experts, users and partners during three days event- all in one place.
Our annual event made for our SAP Business One community, gave the attendees opportunities like no other. Plenty of helpful, tangible content they can put in practice on a daily basis while using the system.
Thank you to everyone who made Consensus Annual Customer Day 2022 a success! If you weren't able to attend this year's event, you can Watch the sessions on demand here
"I am new to Business One and the Tips and Tricks session was extremely helpful". -Chuck
"Always love to learn small new ways of managing SAP processes". - Wittie
"Sessions are very informative". - Joshua
"The Tips and Tricks session was very helpful. I learned new tricks for SAP". -Taylor
"Always helpful to learn new procedures to enhance efficiency" . -Howard
"Very thorough and well explained"

. -

Anne
"Everything was great and a very good explanation. Thank you". -Joel
"Session are very straightforward and clear". -Andres
"It helped me understand how Consensus is growing and how SAP deals with our user requests. It made me feel part of it all. We need efficient training resources like the ones that were introduced on the session". -Karina
"Great presentations from Consensus Team". -Cony
"Great Tips and presenters". -Donna.