FAQs about SAP Business One Web Client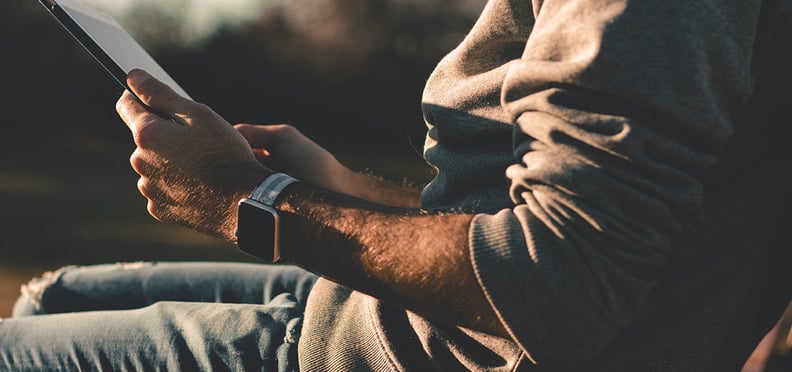 In this blog post, we will delve into the following 7 key questions about SAP Business One Web Client:
1.- What is Web client in SAP Business One?
Web client runs on both MS SQL Server database and SAP HANA database technology. It offers the SAP Business One core business logic and processes provided in a new user experience based on the SAP Fiori design concept.
2.- What can the Web Client do?
With the Web Client, you can:
Create, process, and update marketing documents and master data
Create and track activities
Create and manage document drafts including approval process
Benefit from sophisticated analytical charting capabilities and predefined analytics content
Utilize user-defined fields, tables and objects
Choose your preferred deployment option: on-premise & on the cloud, can be used side-by-side the SAP Business One client
3.- What processes are supported in SAP Business One Web Client?
SAP Business One Web client supports the core logic and processes listed below:
Sales A/R
Sales Quotations, Sales Orders, Deliveries and A/R Invoices
List view display
Editing documents
Creating documents (manually or from base documents)
Creating and processing document drafts
Previewing and printing documents
Processing of documents in the approval process by originators
Managing freight charges.
Returns and A/R Credit Memos
List view display
Previewing and printing documents
Purchases A/P
Purchase Quotations, Purchase Orders, Goods Receipt PO, A/P Invoices, Goods Returns and A/P Credit Memos
List view display
Previewing and printing documents.
Business Partners
List view display
Editing business partner master data
Creating new business partners
Items
List view display
Editing items
Creating new items
Activities
List view display
Editing activities
Creating new activities
Notifications and reminders for activities
Multiple Branches
Exchange Rate Entry
Relationship Map
User-defined objects, user-defined tables and user-defined fields.
SAP Business One Web Client supports the following localizations:
Argentina, Australia, Austria, Belgium, Brazil*, Canada, Chile, China, Costa Rica, Cyprus, Czech Republic, Denmark, Egypt, Finland, France, Germany, Greece, Guatemala, Hong Kong, Hungary, India*, Ireland, Israel, Italy, Japan, Lebanon, Mexico, Netherlands, New Zealand, Norway, Oman, Panama, Poland, Portugal, Puerto Rico, Qatar, Russia, Saudi Arabia, Singapore, Slovakia, South Afrika, South Korea, Spain, Sweden, Switzerland, Turkey, Ukraine, United Arab Emirates, United Kingdom (Great Britain and Northern Ireland), and United States of America.
* Only view mode is supported for all sales documents
4.- What is SAP Business One Web Client used for?
SAP Business Client is a user interface (UI) that presents a single-entry point to different SAP business applications and technologies. It is a high-fidelity shell that integrates various UI technologies and design generations aimed at a more efficient, intuitive, and complete user experience over different UI technologies, such as Web Dynpro ABAP/FPM, SAP GUI transactions, and SAP Fiori apps.
SAP Business One Web Client is available for both MS SQL and SAP HANA versions, starting in version 10.
If you are running on SAP Business One version 10, you can start using SAP Business One Web Client now!
Unsure what version of Business One you are running? Follow the steps we describe in our blog "How to know my SAP Business One version"

Access Web Client from within your SAP Business One by choosing the Web Client option under the Administration module in the Main Menu, or by choosing the Web Client icon on the toolbar.
Alternatively, Consensus International customers can send an email to support@consensusintl.com so we can provide you with a url to connect.
For an optimized user experience, launch Web Client in either a desktop computer or tablet, using one of the following Web browsers:
Google Chrome
Mozilla Firefox
Apple Safari (Mac and iPad)
In the login screen, choose your company database and enter your SAP Business One username and password. You can log in to SAP Business One and to Web Client in parallel.
Note: the SAP Business One client provides an entry to Web Client. However, as part of the login process to Web Client, you have to choose the relevant company database in the login screen. If you switch to a different company database in the SAP Business One client, it will not impact the company database you logged in to in Web Client and vice-versa.
There are several compelling reasons to give SAP Business One Web Client a try. Here are a few key advantages:
Enhanced Accessibility: With SAP Business One Web Client, you can access your business data and processes from anywhere, at any time, as long as you have an internet connection. This level of accessibility allows for greater flexibility and empowers users to stay connected and productive while on the go
User-Friendly Interface: The Web Client offers a modern and intuitive user interface that is easy to navigate. It provides a familiar web-based experience that requires minimal training and allows users to quickly adapt and start using the system effectively
Real-Time Insights: SAP Business One Web Client provides real-time access to your business data, allowing you to make informed decisions based on the most up-to-date information. With real-time insights into inventory levels, sales figures, financial data, and more, you can respond promptly to market changes and optimize your operations.
Collaboration and Workflow Efficiency: The Web Client facilitates collaboration and streamlines workflows within your organization. You can easily share documents, communicate with colleagues, assign tasks, and track progress, fostering teamwork and improving overall efficiency.
Learn more about SAP Business One Web Client.
In the following video you will see how to navigate and personalize the home page to optimize your web client experience.
Consensus International is an SAP Gold Partner that sells, implements, trains and supports its customers on SAP Business One from its offices in Florida, Texas, and Massachusetts.